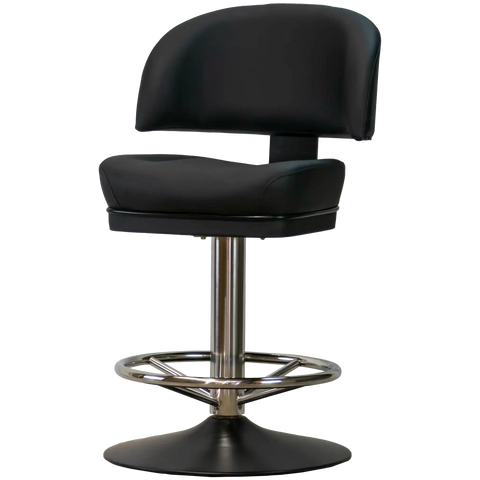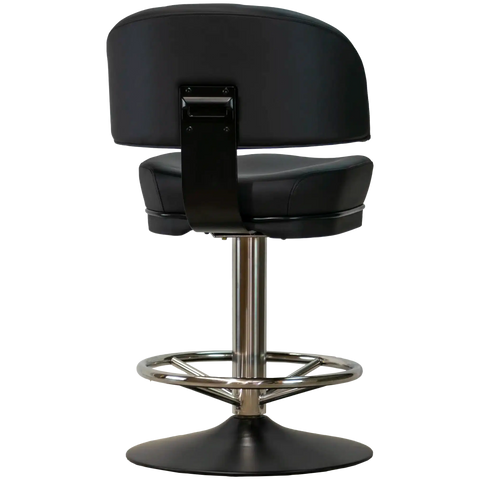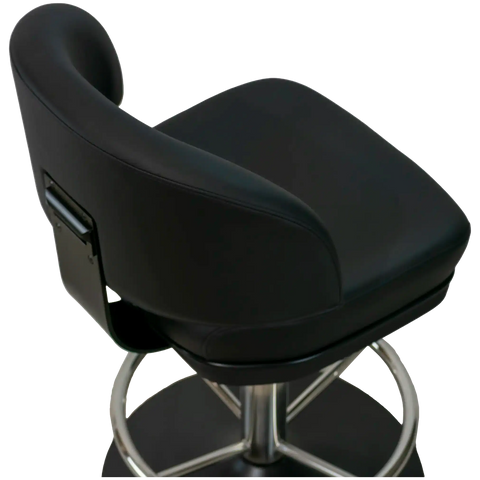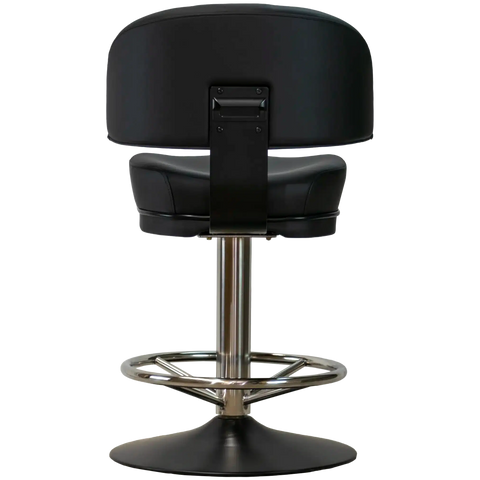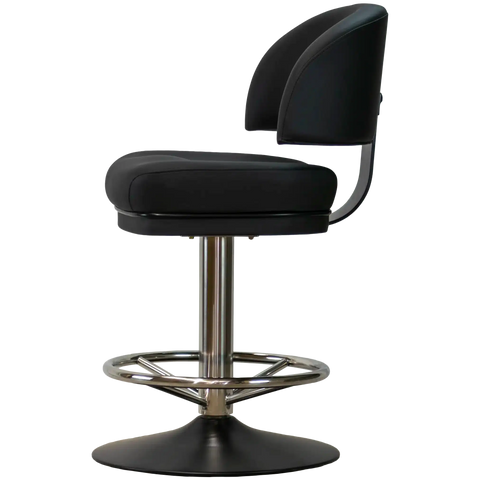 Cowell II Casino Stool | Disc
Product Features
More information
Commercial Warranty: 12 months
Indicative price range (ex gst): $400 - $500
Lead time: Regularly Stocked Item (0-3 weeks, subject to availability)
Venue use:
Hotel and Club
Dimensions
Width: 575 mm
Depth: 640 mm
Seat Height: 660 mm
Total Height: 995 mm
Show more
Cowell II Gaming Stool
Elevate your gaming experience with the Cowell II Gaming Stool. Crafted for style, comfort, and endurance, this stool is the ideal choice for gaming venues, casinos, and clubs.
Key Features:
Sleek and Sturdy Design: A powder-coated black disc base with a stainless steel column and footrest ensures both style and stability.
Easy Handling: Featuring a convenient handle in the back for effortless manoeuvrability and space-saving storage.
Supreme Comfort: Enjoy extended periods of comfortable seating with the moulded foam seat pad that supports you throughout.
Luxurious Upholstery: The Cowell II features high-quality commercial-grade microfibre leather upholstery in a chic black finish, offering both elegance and easy maintenance.
Floor Protection: Our nylon foot glides safeguard your flooring from scuffs and scratches, ensuring your venue looks pristine.
Ideal for Pokie Machines: Specifically designed for pokie machine areas, this stool ensures your patrons experience maximum comfort during their gaming sessions.
Elevate your patrons' experience with the Cowell II Gaming Stool, offering a perfect blend of style and endurance. Transform your gaming venue into a destination of choice for those seeking memorable gaming moments.