Featured product
see more of our Indoor Bar Stools | 750h range below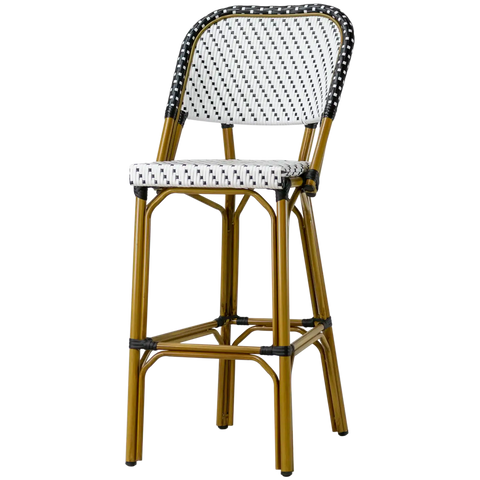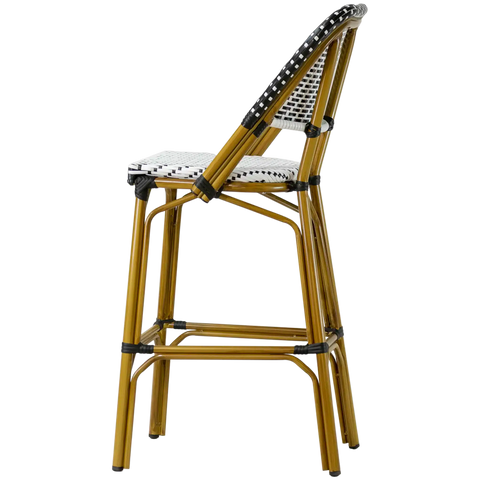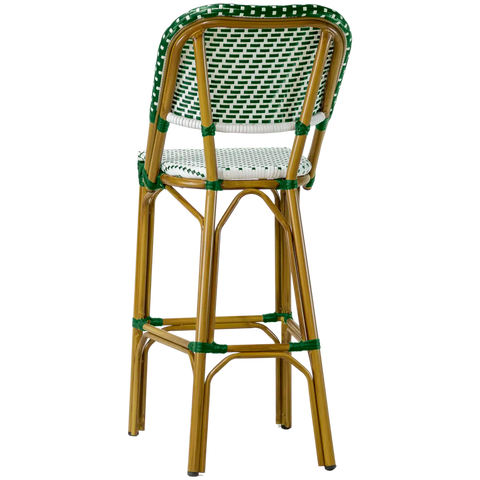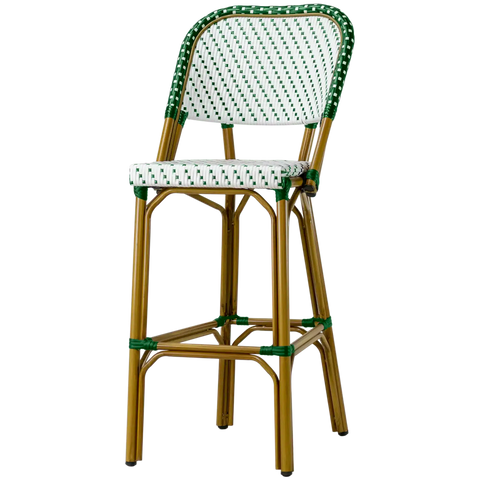 Calais Bar Stool
Show more
Calais Bar Stool Description
Introducing the Calais Bar Stool, a charming embodiment of Parisian style and functionality. With its elegant design and practical features, this bar stool captures the essence of a classic Parisian aesthetic. Let's delve into the remarkable features that make the Calais Bar Stool a standout choice for your venue.
Inspired by the iconic chairs found in Parisian cafes, the Calais Bar Stool exudes an undeniable charm. Its continental style brings a touch of sophistication and elegance to any bar or dining area, creating a captivating ambiance that transports your guests to the enchanting streets of Paris.
Experience exceptional comfort with the Calais Bar Stool's backrest, which provides excellent lumbar support, allowing your guests to relax and enjoy their time at the bar. Whether they're savouring a delightful cocktail or engaging in lively conversations, the Calais Bar Stool ensures a comfortable and enjoyable seating experience.
Crafted with meticulous attention to detail, the Calais Bar Stool features a UV-stable synthetic flat braided rattan seat and back. This high-quality material not only adds a touch of natural beauty but also ensures durability and longevity. It is designed to withstand the rigors of daily use, making it perfect for bustling bar environments.
The cane-look lightweight aluminum frame of the Calais Bar Stool offers a seamless blend of style and practicality. This frame not only adds visual appeal but also provides sturdiness and stability. Despite its lightweight nature, the aluminum frame ensures the bar stool's structural integrity, making it a reliable seating option for your venue.
Maximise space efficiency with the Calais Stool's stackable design. You can stack up to six stools high, allowing for easy storage and optimising your available space. This feature is particularly valuable for venues with limited storage capacity or for events that require quick setup and pack down. 
Elevate your bar or dining area with the Calais Bar Stool today and create a captivating and comfortable seating experience for your guests. Whether you're running a trendy bar, a charming cafe, or an upscale restaurant, the Calais Bar Stool is the perfect choice to infuse your space with timeless elegance and unparalleled comfort.