Featured product
see more of our Outdoor Side Tables range below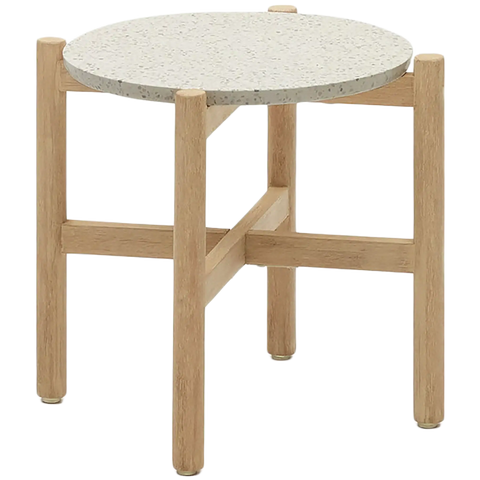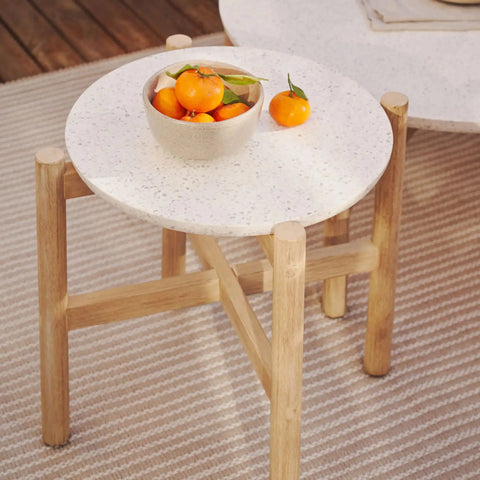 Pola Side Table
Show more
Pola Side Table Description
Introducing the Pola Side Table – a stylish and versatile addition to your commercial space that combines modern aesthetics with durability.

The Pola Side Table features a sleek and modern design with a round shape and a 55cm diameter. Its white terrazzo top exudes sophistication and style, making it a visually pleasing addition to any indoor or covered outdoor setting.

Crafted with an eucalyptus wood frame, this side table not only adds warmth to your space but also ensures sturdiness and longevity. The wood's natural beauty complements the terrazzo top, creating a harmonious blend of materials.

Whether placed indoors or in covered outdoor spaces, the Pola Side Table thrives in various environments. Its versatility allows you to create inviting seating areas for guests to enjoy drinks, snacks, or simply a place to set their belongings.

Designed for commercial use, this side table is built to withstand the demands of high-traffic areas, ensuring it remains an attractive and functional asset for your establishment.

Elevate the ambiance of your commercial space with the Pola Side Table. Its contemporary design, durable materials, and suitability for both indoor and covered outdoor settings make it an excellent choice for creating inviting and stylish seating areas for your patrons.