Featured product
see more of our Outdoor Dining Tables range below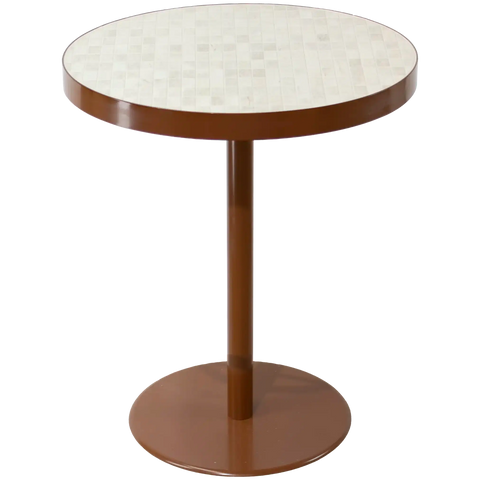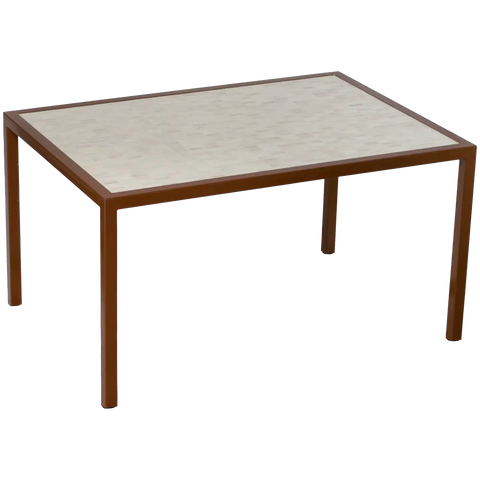 Tiled Table
Show more
Tiled Table Description
Introducing our exceptional Tiled Table, a bespoke item meticulously crafted to add a touch of elegance to your hospitality environment. With a steel frame designed for either indoor or outdoor use and the freedom to choose your powder-coat finish and tile options, this table combines versatility, durability, and personalised aesthetics. Let's explore its remarkable features:

Our Tiled Table is a one-of-a-kind piece, tailored to your specific requirements and vision. It is a bespoke item that allows you to create a table that perfectly suits your space and style. The steel frame is expertly specified for either indoor or outdoor use, ensuring its suitability for various environments. Additionally, you have the freedom to select your preferred powder-coat finish, giving the frame a personalised touch that complements your interior design.

What truly sets our Tiled Table apart is the option to choose from a wide range of tile options or even provide your own. This gives you the creative freedom to curate a tabletop that reflects your unique taste and ambiance. Whether you prefer a sleek and modern ceramic tile or a rustic and textured surface, the choice is yours. Our team will work closely with you to ensure seamless integration of the tiles, creating a captivating and personalised table.

Crafted with precision and attention to detail, our Tiled Table is specifically designed for hospitality environments. Whether it's a stylish restaurant, vibrant bar, or cosy cafe, this table enhances the atmosphere and functionality of your space. It provides a versatile surface for guests to gather, dine, and socialise, elevating their overall experience.

As proud Australian manufacturers, we take pride in producing each Tiled Table locally. With a commitment to quality craftsmanship, we ensure that you receive a product of the highest standard. Our attention to detail and dedication to creating exceptional hospitality furniture guarantee a table that surpasses your expectations in terms of durability, aesthetics, and functionality.

Elevate your hospitality environment with our bespoke Tiled Table. With its customisable steel frame, choice of powder-coat finishes, and a wide array of tile options, this table becomes a true reflection of your style and vision. Handcrafted in Australia, it embodies quality and sophistication, making it the perfect addition to your establishment. Contact us today to bring this remarkable piece to your space and create a memorable focal point that captivates your guests.