Featured product
see more of our Outdoor Table Bases range below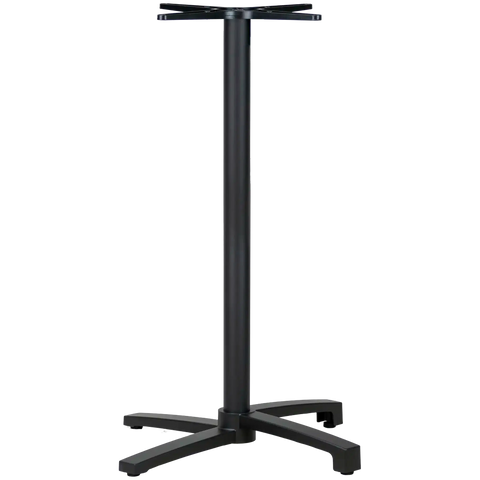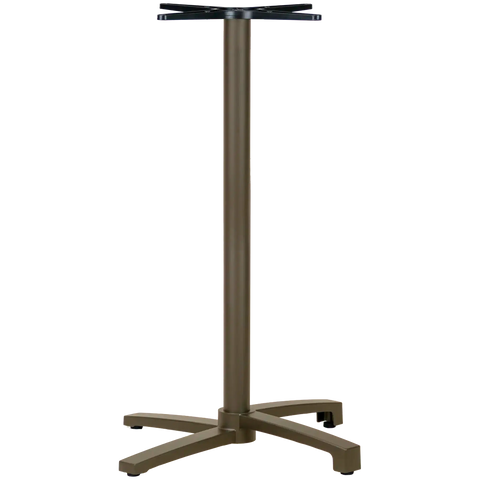 Filip Bar Base
Show more
Filip Folding Bar Base Description
Introducing the Filip Bar Base, a stylish and sturdy choice for your bar tables. Crafted with a powder-coated aluminium construction and equipped with a counterweight for enhanced stability, this bar base is designed for outdoor use while offering a modernist aesthetic. Let's explore the exceptional features of the Filip Bar Base:
 The powder-coated aluminium construction of the Filip Bar Base ensures durability and resistance to outdoor elements. This material is known for its lightweight yet robust properties, making it ideal for outdoor settings. Rest assured that your bar tables will withstand the rigors of daily use and maintain their pristine appearance.
Equipped with a counterweight, the Filip Bar Base provides exceptional stability, ensuring a sturdy foundation for your bar tables. This feature is particularly important in outdoor environments where wind or uneven surfaces may pose challenges. Enjoy a secure and balanced bar area, allowing your guests to relax and socialize with peace of mind.
Featuring a 4-way pedestal design, the Filip Bar Base offers optimal legroom and flexible seating arrangements. This design allows for efficient space utilisation, accommodating both small and large groups comfortably. Create an inviting and versatile bar area that caters to the needs of your guests.
The Filip Bar Base showcases a modernist design with clean lines and a minimalist aesthetic. Its sleek and contemporary look adds a touch of sophistication to your bar setting. This versatile design seamlessly integrates with various interior styles, enhancing the overall ambiance and visual appeal of your establishment.
Designed specifically for bar height, the Filip Bar Base provides an ideal height for your bar tables. It ensures a comfortable and ergonomic seating experience, allowing your guests to enjoy their drinks and socialise with ease. This bar base is perfectly suited for bars, lounges, and other hospitality venues where a raised seating area is desired.
Choose the Filip Bar Base for its powder-coated aluminium construction, counterweight for stability, outdoor suitability, 4-way pedestal design, modernist aesthetic, and bar height. Elevate your bar area with a base that combines functionality, durability, and contemporary design. Whether you're creating a trendy cocktail bar or a cozy pub atmosphere, the Filip Bar Base is the perfect choice to impress your guests and provide a comfortable and stylish seating experience.