Featured product
see more of our Indoor Coffee Table range below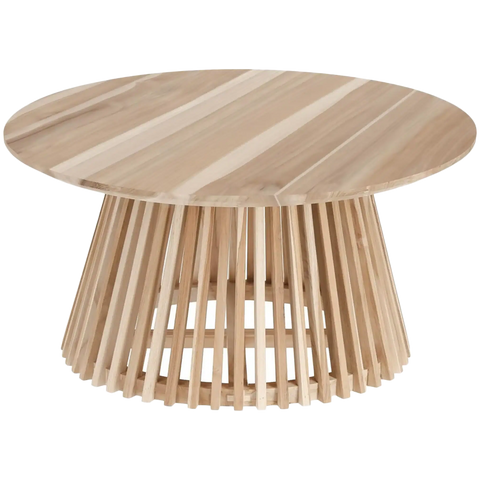 Irune Coffee table
Show more
Irune Coffee Table Description
Introducing the Irune Coffee Table – a true embodiment of nature's artistry and sustainable design. Crafted from solid mindi wood, each table is a testament to individuality, with a choice of black or natural finish that adds character and charm to your space. No two tables are alike, ensuring that your dining area exudes a distinct and exclusive appeal.

Beyond its visual allure, the Irune Coffee Table showcases an original design that extends to its base. Impeccably crafted pieces of the same mindi wood, painstakingly finished and placed one by one, come together to create a base that is both functional and a work of art.

Rest assured, the Irune Coffee Table holds a FLEGT certificate, a testament to its eco-friendly origin. Crafted from timber sourced through responsible felling and sustainable forests, this table is not only a stunning addition to your space but also a conscious choice for the environment.

Elevate your dining experience with the Irune Indoor Coffee Table – a fusion of craftsmanship and sustainability that transcends ordinary furniture. Revel in the beauty of nature's patterns, combined with an original design that speaks to the meticulous artistry of its creation. Choose the Irune Coffee Table and make a statement that echoes your values and appreciation for both aesthetics and environmental stewardship.