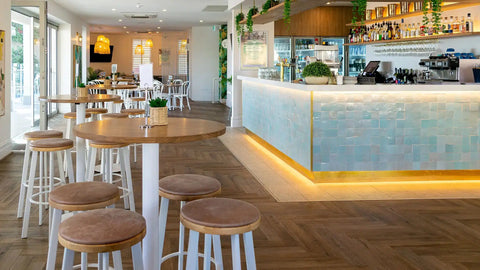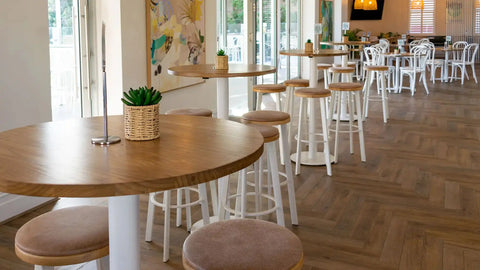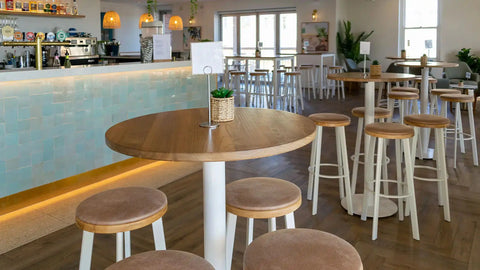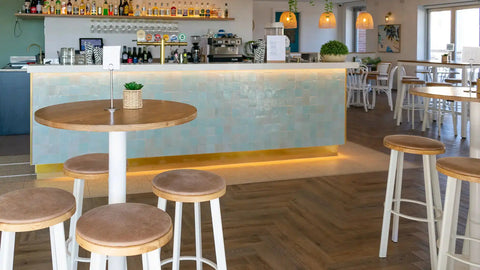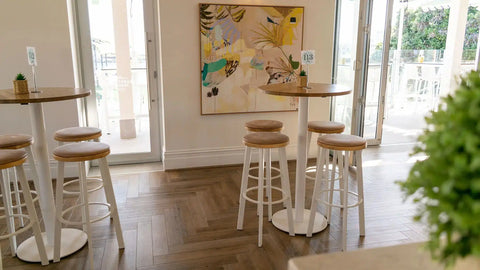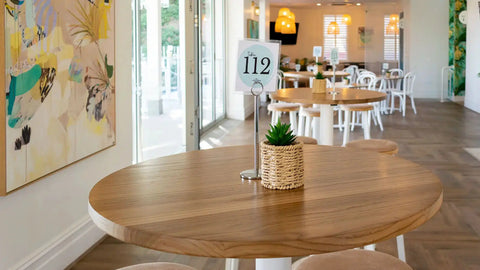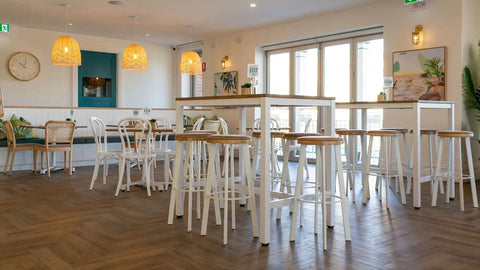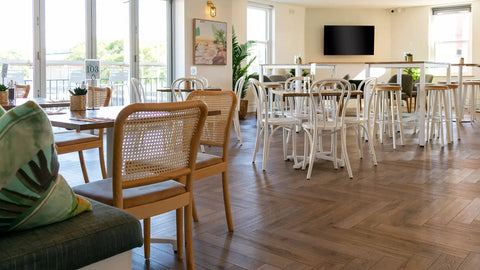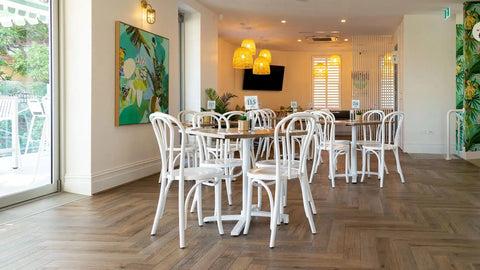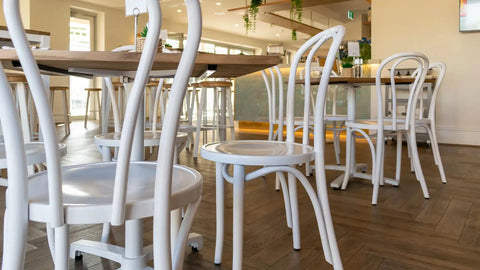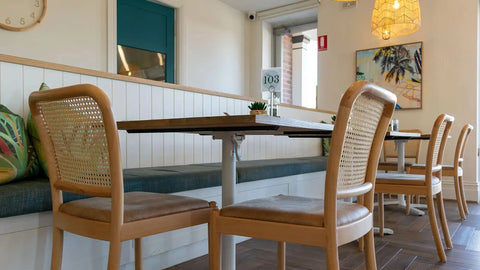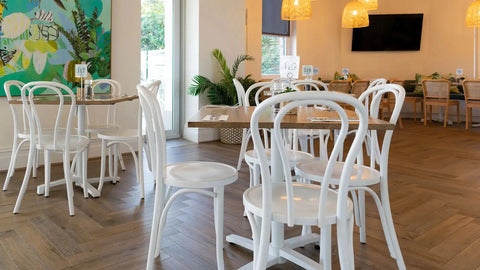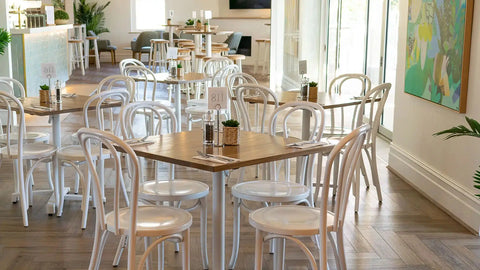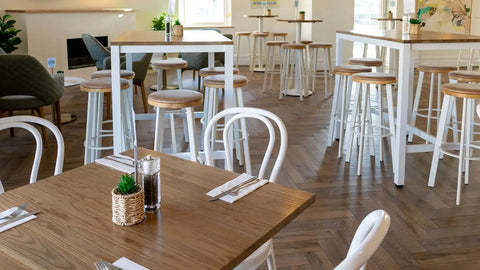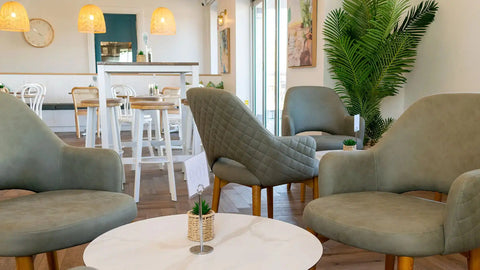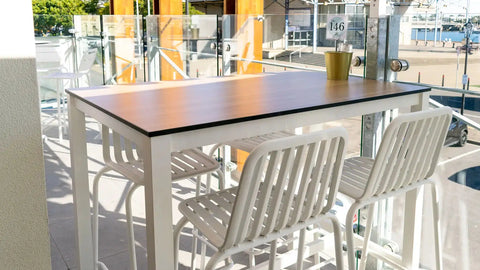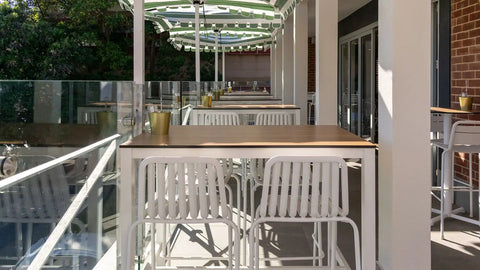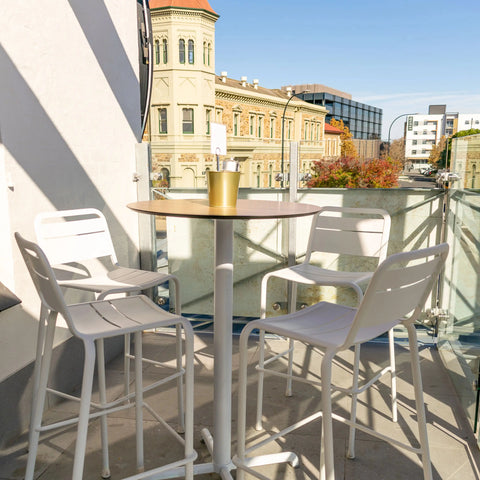 Lighthouse Wharf Hotel
Show more
1 Commercial Road
PORT ADELAIDE SA 5015
08 8447 1580
Website
Concept Collections is proud to have collaborated with owner Heidi Barreau on the refurbishment of the upstairs function area at The Lighthouse Wharf Hotel.
The iconic establishment in the heart of Port Adelaide features Sienna Chairs and Nika Bar Stools with seat pads upholstered in Warwick Eastwood Fabric, combined with Natural Elm Table Tops, Henley Bar Frames and Filip Folding Table Bases in white. Completing the coastal look are No 18 Bentwood Chairs by Fameg in crisp white. Mulberry XL Tub Chairs upholstered in Warwick Pelle fabric with custom coffee tables provide the perfect place to relax by the fire.

Outside on the balcony looking over the Lighthouse and Port River are Primavera Bar Stools and Lambretta Bar Stools in White with Henley Bar Frames and custom compact laminate tops in Polytec Prime Oak Woodmatt.