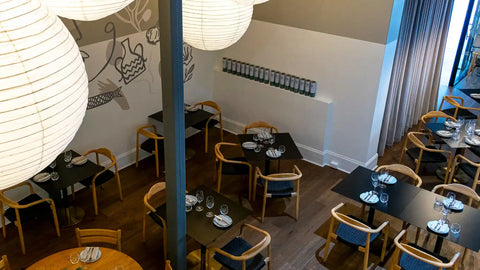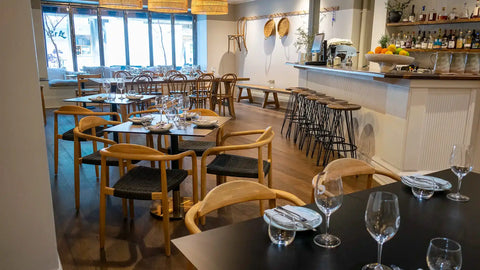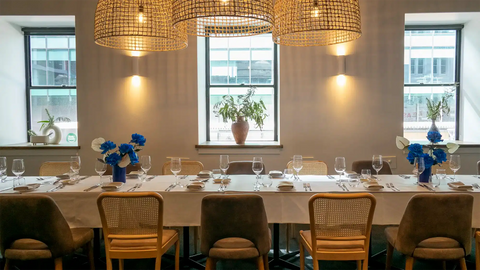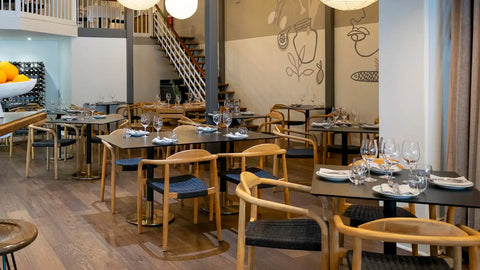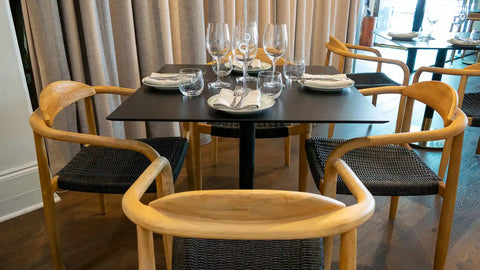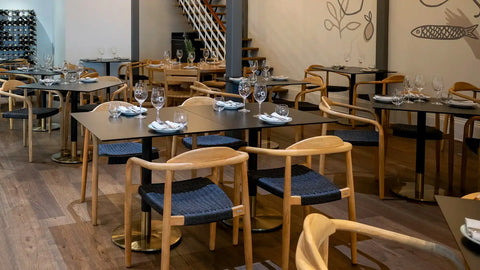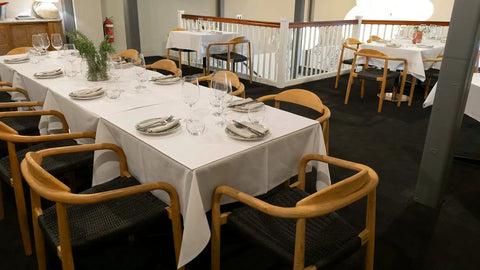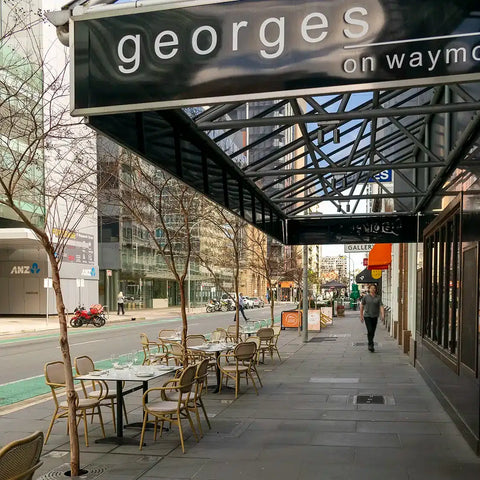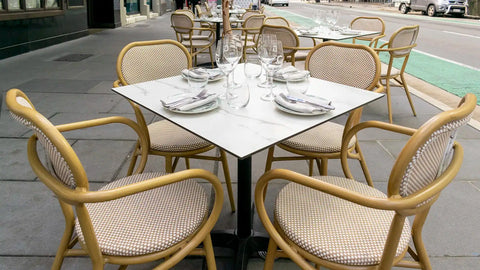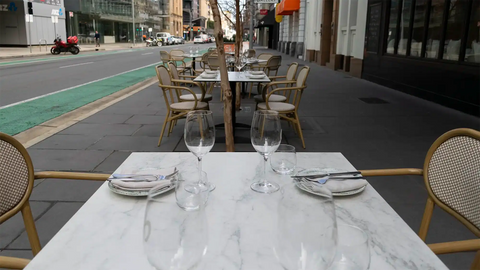 Georges on Waymouth
Show more
Georges on Waymouth
20 Waymouth Street
ADELAIDE SA 5000
08 8211 6960

Interior design: Studio Nine
Concept Collections is proud to have worked with Studio Nine on the recent refurbishment of Georges on Waymouth, a family owned business for over 20 years inspired by the Mediterranean, with a focus on local produce.
The iconic establishment in the heart of the Adelaide CBD has been transformed into a Mediterranean oasis, embracing a natural colour palette that reflects the earthy hues of the region. From earthy green accents to tranquil natural timbers, every detail has been meticulously curated to immerse you in the ambiance of the Mediterranean.
Downstairs dining features hand crafted Glynis Chairs paired with custom compact laminate table tables tops in black matt finish and Carlita black and brass bases. Upstairs the private dining area features Mulberry and Sienna Chairs surrounded by a beautifully appointed private bar.
As you indulge in the delectable Mediterranean cuisine, you'll be surrounded by neutral murals created to inspire and elevate your entire experience.
Al fresco dining features the exquisite Josephine Chairs and custom-made Premio Carrara table tops. The Josephine Chairs, known for their timeless design and unrivaled comfort, invite you to relax and savour each moment.
Georges on Waymouth, understands that aesthetics are as important as taste. Their commitment to visual delight is evident not only in their dishes but also in their thoughtfully designed interior.