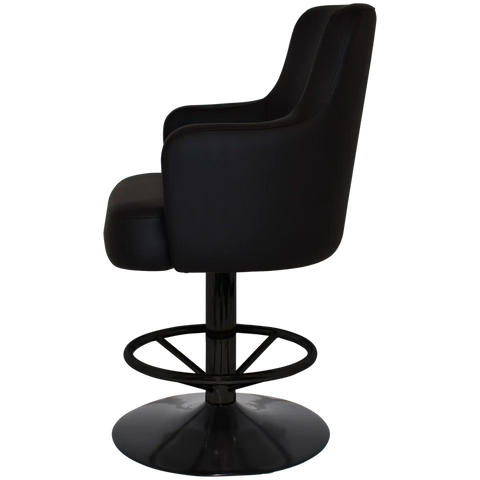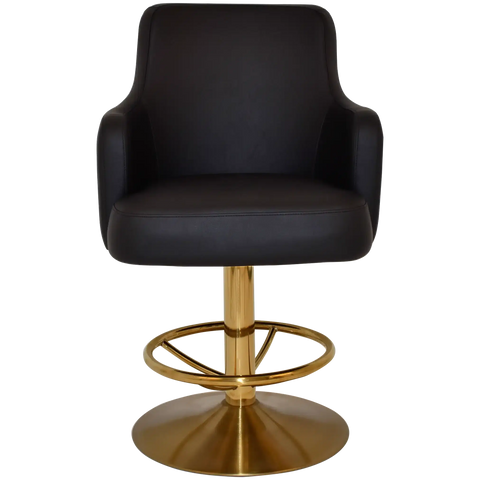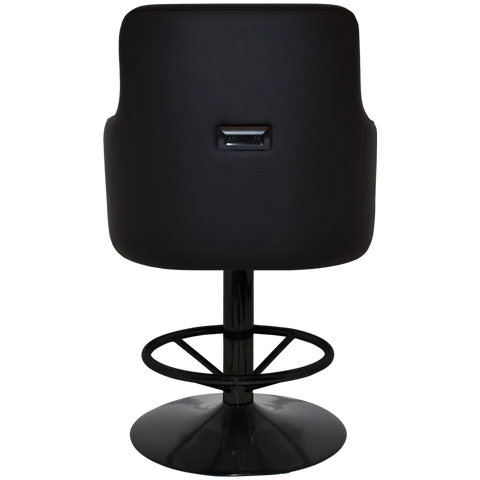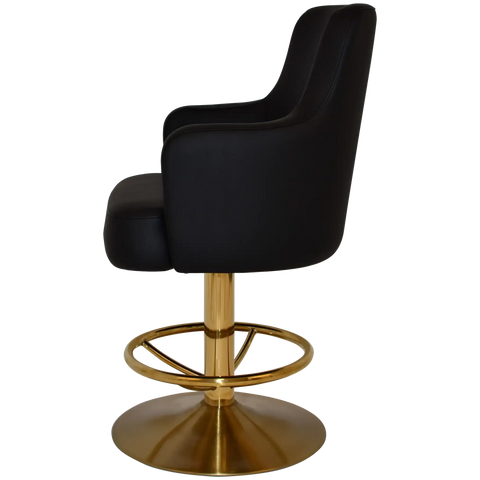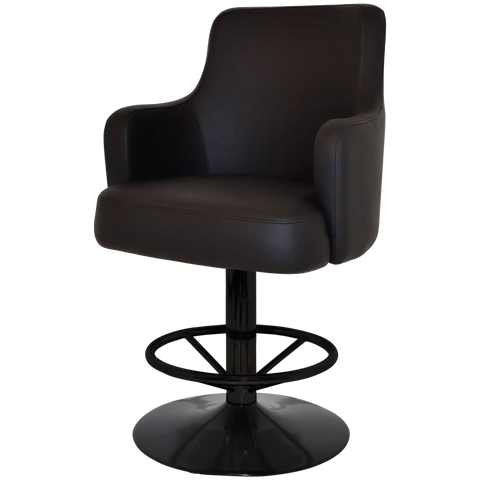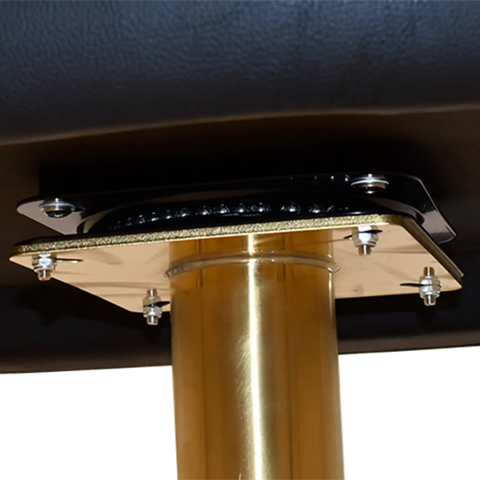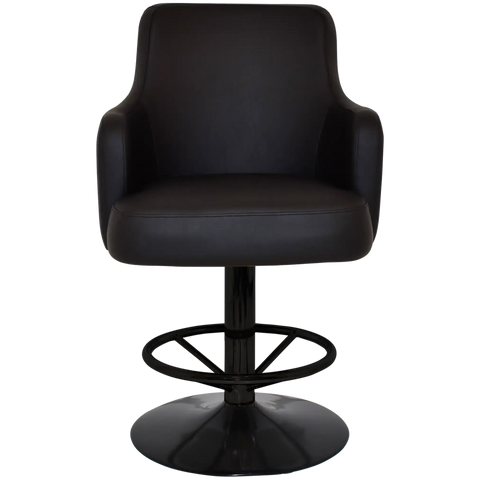 Triumph Gaming Stool
Product Features
More information
Commercial Warranty: 2 years
Indicative price range (ex gst): $600+
Lead time: Regularly Stocked Item (0-3 weeks, subject to availability)
Venue use:
Hotel and Club
Dimensions
Width: 630 mm
Depth: 650 mm
Seat Height: 660 mm
Total Height: 1090 mm
Show more
Triumph Gaming Stool Description
Introducing the Triumph Gaming Stool – the latest gem in our gaming stool collection. This sleek and stylish gaming stool is designed for ultimate comfort and durability.

Crafted with meticulous attention to detail, the Triumph Gaming Stool features black vinyl upholstery and comes with the choice of a black or brass disc base. The addition of arms provides extra support, ensuring you're always at your best during those extended gaming marathons.

The heavy-duty construction guarantees that this gaming stool can withstand even the most intense gaming moments, while the non-return swivel mechanism ensures you can effortlessly pivot in any direction.

For indent orders, we offer the option to choose your preferred upholstery, making it uniquely yours. Inside the seat, you'll find a spacious 490mm of room to settle into, allowing you to find the perfect position for gaming. 

Elevate your gaming experience with the Triumph Gaming Stool - where comfort, style, and durability come together to create the perfect gaming companion.