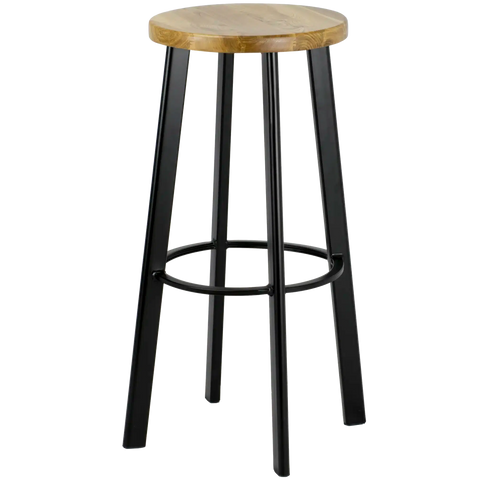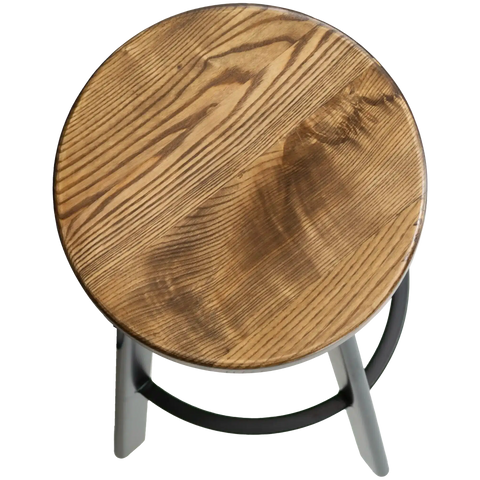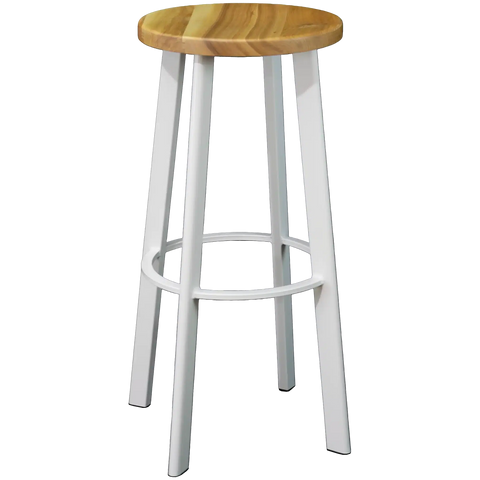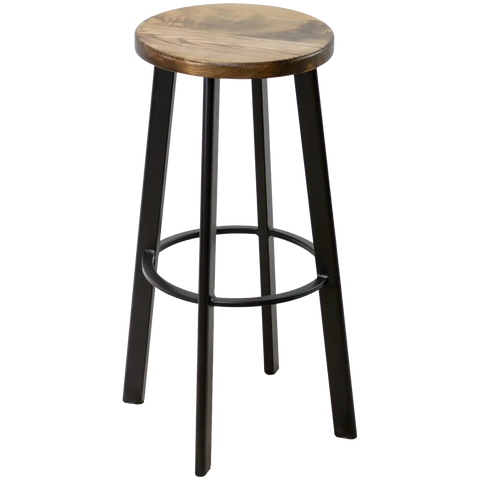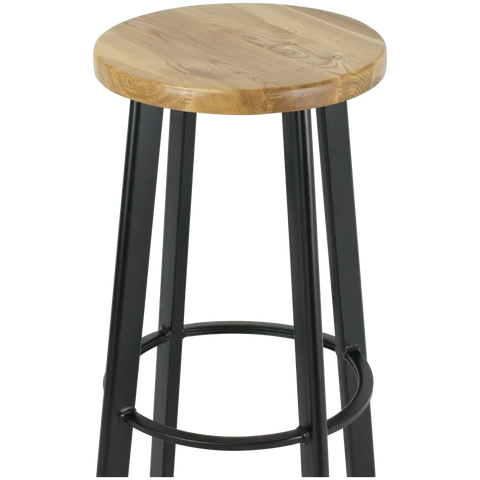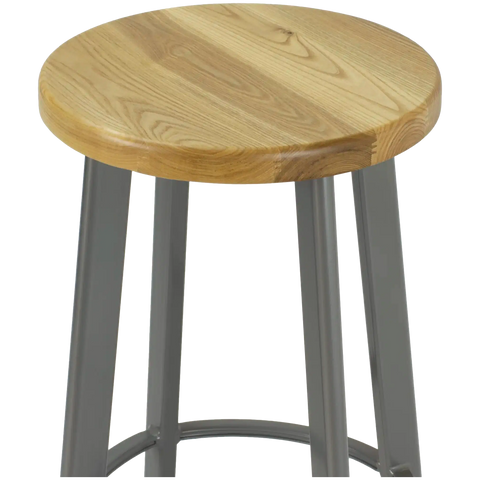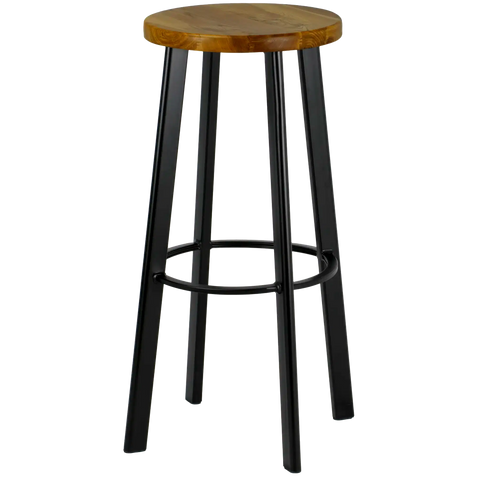 Nika Bar Stool
140.73
(Excluding 10% GST)
Product Features
More information
Commercial Warranty: 3 months for clearance items
Indicative price range (ex gst): $200 - $300
Lead time: Regularly Stocked Item (0-3 weeks, subject to availability)
Venue use:
Bar, Cafe, Cellar Door, Hotel, and Restaurant
Dimensions
Width: 360 mm
Depth: 360 mm
Seat Height: 750 mm
Total Height: 750 mm
Show more
Nika Bar Stool Description 
Introducing the Nika Bar Stool, a sleek and versatile seating solution designed to elevate the aesthetic of your bar, restaurant, or hospitality venue. With its fully-welded, powder-coated steel frame and American ash seat, this bar stool combines durability, industrial design, and a compact footprint. Let's explore the outstanding features that make the Nika Bar Stool a standout choice for your space.

The Nika Bar Stool features a fully-welded, powder-coated steel frame that guarantees robustness and longevity. Built to withstand the demands of high-traffic environments, this stool provides exceptional stability and durability, ensuring it stands the test of time in your venue. The powder coating not only enhances the stool's visual appeal but also adds a layer of protection against scratches and wear.

Crafted with an American ash seat, available in both its natural tone and in a walnut stain, the Nika Bar Stool exudes natural beauty and warmth. The rich tones and distinct grain patterns of the ash wood bring a touch of elegance to your space, creating a welcoming atmosphere for your guests. The high-quality craftsmanship of the seat ensures both comfort and durability, making it a reliable choice for extended periods of seating.

For added customisation and comfort, the Nika Bar Stool can be dressed with an optional custom upholstered seat pad. This allows you to further enhance the seating experience and tailor it to your specific design preferences. Choose from a range of upholstery options to add a pop of color or texture, creating a personalised touch that complements your venue's aesthetic.

With its small footprint, the Nika Bar Stool is designed to maximise space efficiency. It's an ideal choice for venues with limited floor space, allowing you to optimise your seating capacity without sacrificing comfort. Whether lining your bar area or scattered throughout your venue, these stools seamlessly blend into the surroundings, adding a touch of industrial charm.

Embracing an industrial design, the Nika Bar Stool brings a contemporary edge to your space. Its clean lines, minimalist form, and sleek steel frame exude a modern aesthetic that effortlessly complements various interior styles. Whether your venue boasts an industrial-inspired decor or you're looking to add a touch of urban sophistication, the Nika Bar Stool is sure to make a stylish statement.

Elevate your bar, restaurant, or hospitality venue with the Nika Bar Stool's fully-welded, powder-coated steel frame, American ash seat, and industrial design. Combine durability, style, and space efficiency to create a visually appealing and comfortable seating arrangement. With the optional upholstered seat pad, you can further customise the stool to suit your unique taste. Choose the Nika Bar Stool and make a bold statement in your venue, offering your guests a memorable and stylish seating experience.