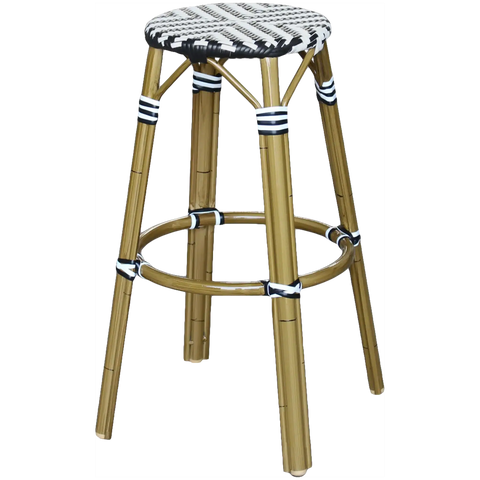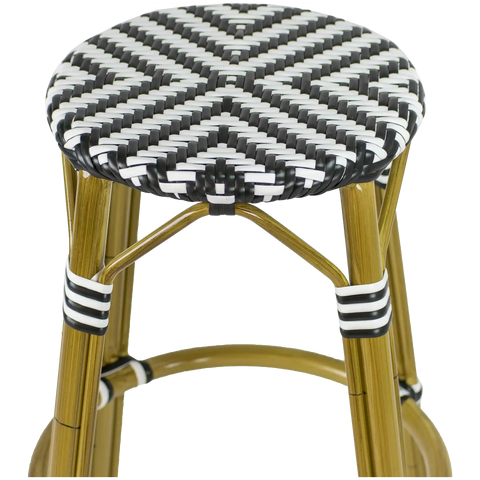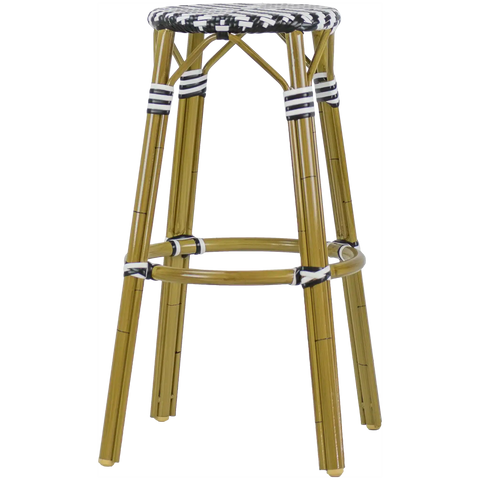 Jasmine Bar Stool
91.38
(Excluding 10% GST)
Suitability: Indoor & Outdoor
Product Features
More information
Commercial Warranty: 3 months for clearance items
Indicative price range (ex gst): $100 - $200
Lead time: Regularly Stocked Item (0-3 weeks, subject to availability)
Venue use:
Bar, Cafe, Hotel, and Restaurant
Dimensions
Width: 480 mm
Depth: 600 mm
Seat Height: 760 mm
Total Height: 760 mm
Stackability
Show more
Jasmine Bar Stool Description
Introducing the Jasmine Bar Stool: Elevate your bar or café with the charm of European-inspired decor. This sophisticated furniture piece, adorned in establishments throughout Paris and across the continent, exudes a truly continental style that is sure to captivate your patrons.

Crafted with meticulous attention to detail, the Jasmine Bar Stool features a UV-stable synthetic flat braided rattan seat, which flawlessly mimics the look and feel of authentic cane. Not only does this give the stool a touch of timeless elegance, but it also ensures its durability and resistance to fading under the harsh Australian sun.

Supported by a sturdy aluminium frame, the Jasmine Bar Stool effortlessly combines strength and grace. The lightweight yet robust construction allows for easy mobility and ensures longevity, making it a reliable choice for high-traffic environments.

Whether you're setting up an outdoor terrace, a trendy bar, or a quaint café, the Jasmine Bar Stool adds a touch of sophistication to any space. Its continental charm and superior craftsmanship make it the perfect seating option for those seeking both style and substance.

Embrace the allure of European aesthetics with the Jasmine Bar Stool and create an inviting atmosphere that your customers will appreciate. Elevate your establishment's ambiance and give your patrons a comfortable and stylish seating solution that is sure to leave a lasting impression.