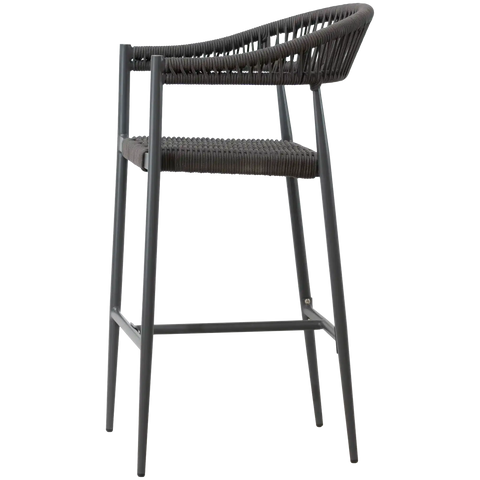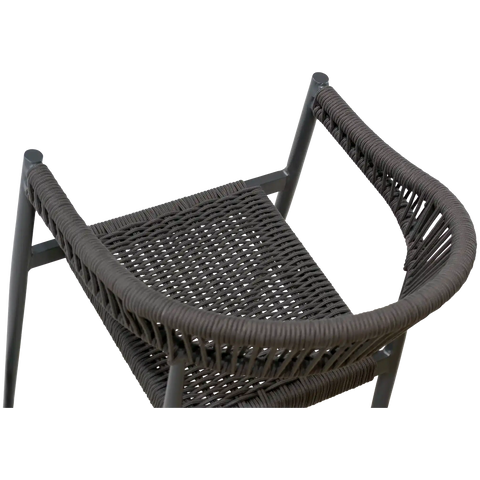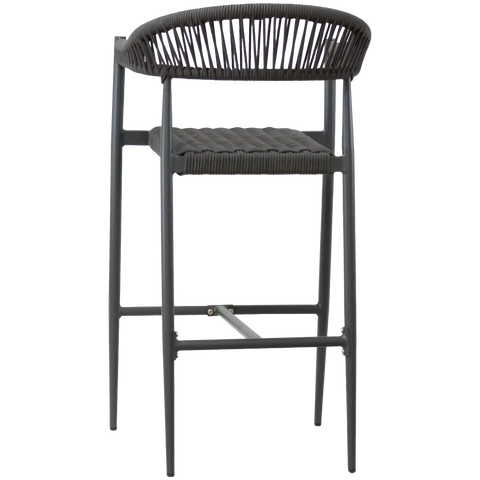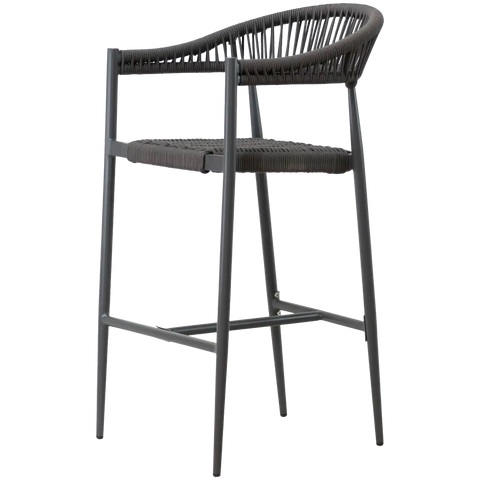 Jodie Bar Stool
187.38
(Excluding 10% GST)
Product Features
More information
Commercial Warranty: 3 months for clearance items
Indicative price range (ex gst): $200 - $300
Lead time: Regularly Stocked Item (0-3 weeks, subject to availability)
Venue use:
Bar, Cafe, Cellar Door, Hotel, and Restaurant
Dimensions
Width: 600 mm
Depth: 630 mm
Seat Height: 770 mm
Total Height: 1110 mm
Show more
Jodie Bar Stool
Introducing the Jodie Bar Stool, a stylish and versatile seating option designed to enhance the ambiance of your restaurant, hotel, or bar. With its UV-resistant woven rope seat and backrest, powder-coated aluminum frame, and stackable design, this bar stool effortlessly combines durability, outdoor suitability, and a relaxed vibe. Let's explore the exceptional features that make the Jodie bar stool an ideal choice for your venue.
The Jodie Bar Stool boasts a UV-resistant woven rope seat and backrest, providing both comfort and durability. The woven rope material is designed to withstand outdoor conditions while maintaining its vibrant appearance.
Crafted with a powder-coated aluminium frame, the Jodie Bar Stool ensures sturdiness and resistance against the elements. The aluminium construction not only guarantees long-lasting performance but also offers lightweight maneuverability, making it easy to rearrange seating arrangements as needed. The powder coating provides a protective layer, enhancing the chair's longevity and adding a sleek finish to its overall design.
Designed for outdoor suitability, the Jodie Bar Stool is engineered to withstand various weather conditions, making it a perfect choice for your outdoor seating areas. The Jodie Bar Stool will maintain its structural integrity and visual appeal, ensuring long-lasting enjoyment for your guests.

The Jodie Bar Stool exudes a relaxed vibe, creating a welcoming atmosphere in your venue. Its comfortable seating and woven rope details invite guests to unwind and indulge in a leisurely dining or socialising experience. Whether used in a restaurant, hotel, bar, or other hospitality setting, the Jodie Bar Stool effortlessly complements a range of decor styles, adding a touch of casual elegance to your space.